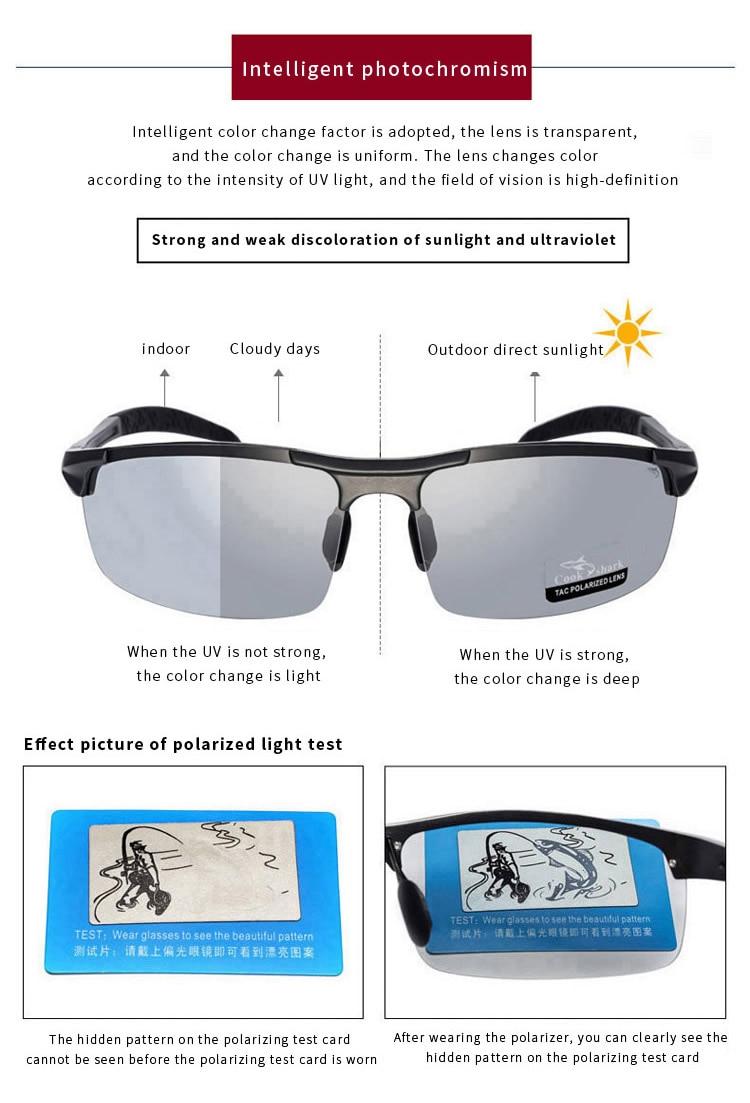 Intelligent Photochromism.
Intelligent color change factories adopted, the lens is transparent, and the color change is uniform. The lens changes color according to the intensity of UV light, and the field of vision is high-definition.
Brand: Cook Shark Model: 8808
Features: High definition Polarized light
Frame Material: aluminum magnesium
Nose support: Silica gel Mirror leg: aluminum Magnesium
Lens material: TAC polarized material
adapted groups: mens

ATMOSPHERIC FASHION FRAME
Elegant style, freedom and comfort
*Trend design *HD Technology *Comfortable to wear
Solid metal frame design is not easy to fade, with stronger luster and low-key luxury.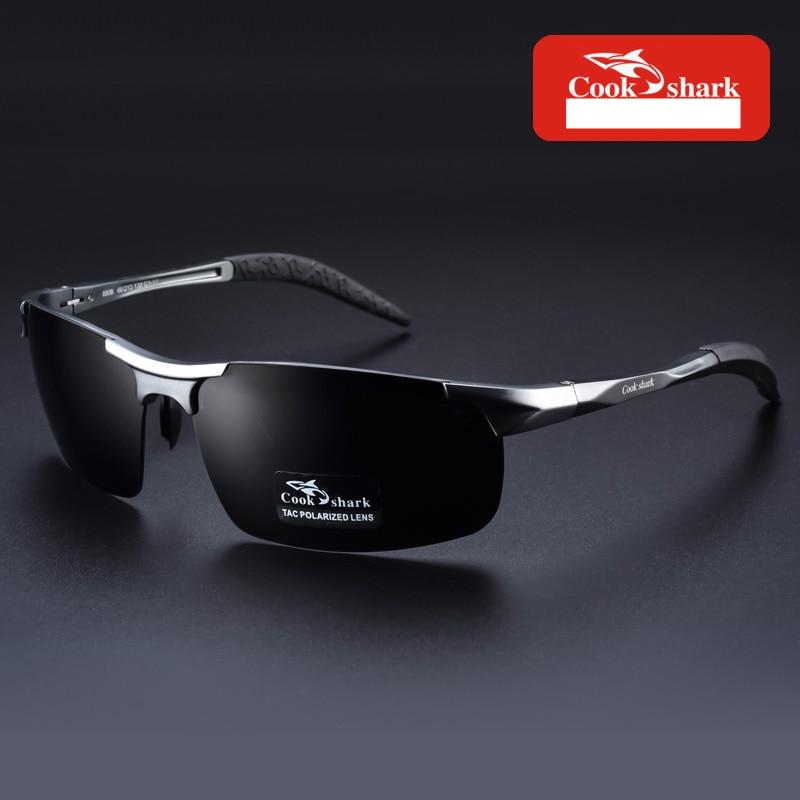 Flexible and Comfortable Touch

PC mirror frame, the delicate design of wisps of empty flowers on the mirror frame, gorgeous and reserved, unique.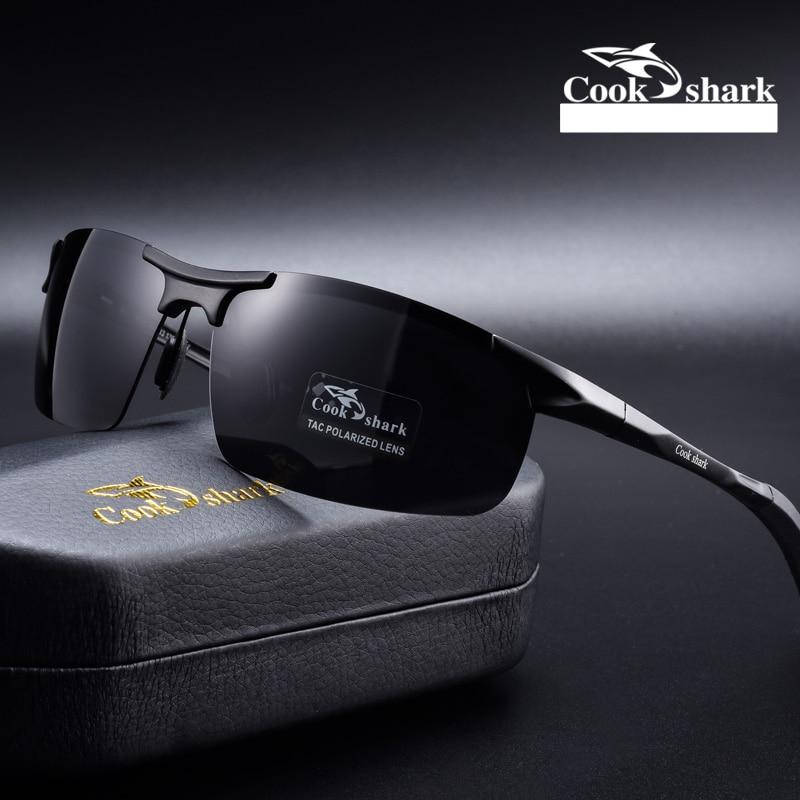 Ergonomically designed to deliver optimal comfort for extended wear. Space-saving foldable design not only saves space but also makes it portable. Best choice to take it outwork, travel. The on-nose, Silica gel are adjustable, so you can customize your fit for all-day comfort.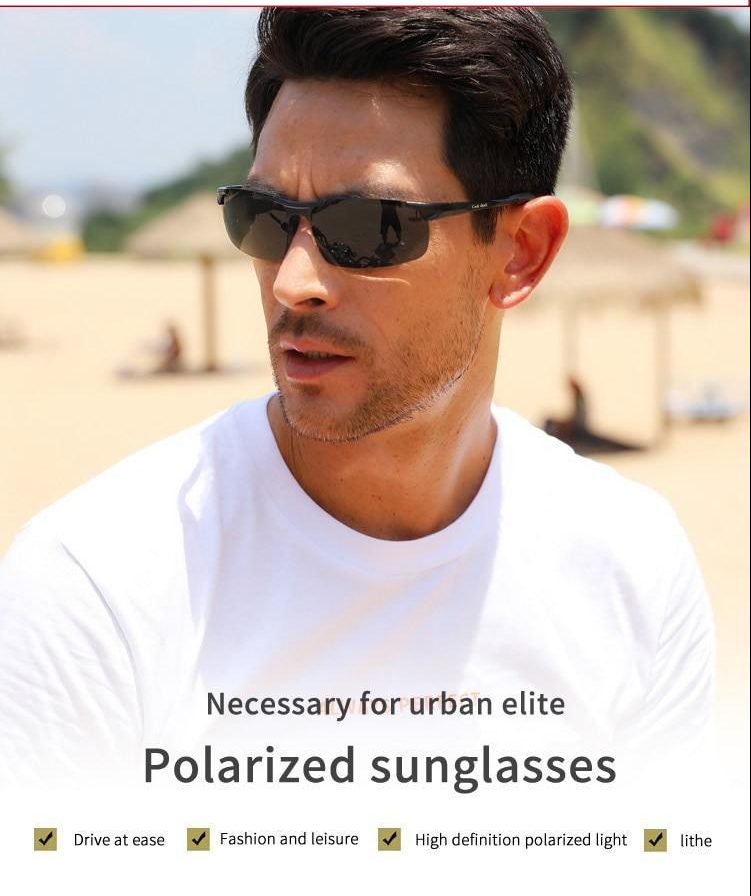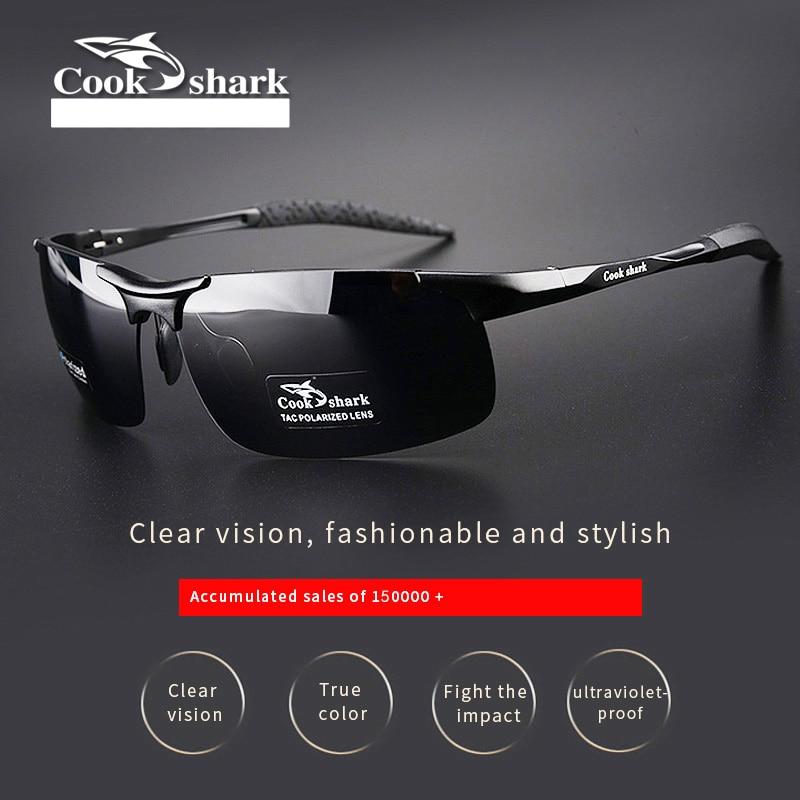 Customer Reviews
✨ 15,000+ 5-Star Reviews ✨
Here are only some of them…
In the use of a month I 've been with them for the time being I'm very satisfied. I have similar, polarized rayban and these look alike or better. They weigh very little. The packaging in which it arrives protects very well and also well with a box, hard case, another fabric case, a mini screwdriver and a plate for you to check polarization. The only one I put on him is that the bridge would have to be a little wider since he sticks with his nose. I have a lot of sunglasses and none of them ever happened to me. For the price is a very good purchase.
Mike Fajardo